Wildlife Photography.. 📷
theone86
:40 days ago
Some of my clicks of Birds & Wildlife. Gear used Nikon DSLR, Canon DSLR & Sony point & Shoot cameras... To see more of my wildlife photos just Google 🌐
Explorer-Ethan.
Feel free to share your opinion and views. It'll help me to work on wildlife. Thank you. - Ethan.
theone86
:40 days ago
The Melanistic Royal Bengal Tiger. The photo was taken in Odisha, India.. Gear used Nikon 📷 and 70-300 ED VR Lens.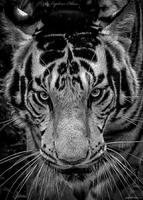 ---
theone86
:40 days ago
The Brahminy Kite. One of the very beautiful bird of prey. It's a raptor. And raptors are those birds who hunt another living animals or birds. This photo was taken in a very beautiful wetland named Manglajodi in India. It's a famous birding spot also. The photo was taken with Nikon D7200 camera and Nikkor 200-500 mm Ed vr lens.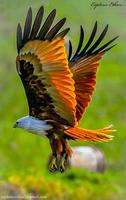 ---
theone86
:40 days ago
Purple Pincher Hermit Crab. Hermit crabs are anomuran decapod crustaceans of the superfamily Paguroidea that have adapted to occupy empty scavenged mollusc shells to protect their fragile exoskeletons. There are over 800 species of hermit crab, most of which possess an asymmetric abdomen concealed by a snug-fitting shell. The photo was taken in West Bengal, India. Camera used Canon.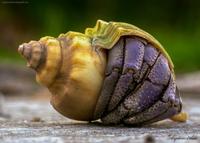 ---
theone86
:40 days ago
The beautiful Brown Fish Owl. Without any doubt owls are my favourite species of birds. I personally taken 5 different species of owls and hopefully the numbers will be increasing soon. I was lucky enough to get a beautiful photo of this awesome bird.In the same jungle I've visited more than 50 times before.But that day was special.Nature has gifted me my most favorite photograph.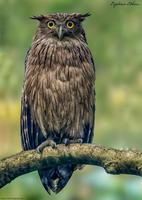 ---
Post reply
Replies: 257 - Views: 2649
Next»
1/52

Last Page
AraWap.net 2003-2020