AW Android App
aRaa
:1 year(s) ago
Another revolution in aRaWap that most of arawap lovers waiting for.. , Finally we could make android app beta version. It will be released on Sunday. and we will add to google play store too.
*
aRaa
:1 year(s) ago
about App creator
He joined
10 years ago (12 02 2010).an amazing persone with superb talent with android coding. any1 can code but only few person can convert ideas into Coding, he is one of them. I am coding for 16 years so personally i know how hard to convert ideas into coding. i never seen a superb android coder like him . He requested not to mention his name. But to be honest , he deserve it. he is Chinthana Ramanayake otherwse known as
@CHiNA
. Hats off for his great creation!
*
aRaa
:1 year(s) ago
About App.
Its still under beta version. we still developping it. 1st of all our main purpose was connecting users and site. we could do it using
LIVE notification system through app. So user get PM and notification alerts directly to the phone even your app is closed. then we added side bars with shortcut links . we realized that app is more faster than a browser.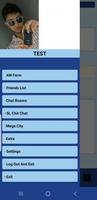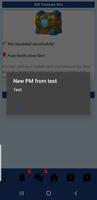 in future updates we are hoping to add android chat page. so easily we can chat .
*
aRaa
:1 year(s) ago
DOWNLOAD AW app beta version
, when u download and install if you get any error pls click allow download external sources .
please check if notification system work in ur phone. so after installation send a pm yourself and check it. and please post your ideas in this topic . that will be a great help to more develop this app.
*
ReYmAx
:1 year(s) ago
Sorry... I cant use alerts and views option coz its gets hided behind my camera and speaker (front top display) and got pm and pops up but it not recieved in inbox and also not had any option to replay that msg..And the 3 dots in the right corner is not wrkng.And if the blue bar in top means it wil be nice .
@araa
bro
*
Post reply
Replies: 215 - Views: 13180
Inbox(9/9)
Next»
1/44

Last Page
Like Topic[0 Likes]


Home>Forums>[:: ARAWAP ::]
>Arawap info>AW Android App